Shows, Schedules & Info

Featured Show
Power Alley
Former General Manager Jim Duquette and Mike Ferrin discuss the big baseball news of the day, talk to players and executives from around baseball and take your calls all morning at 866-MLB-ONXM.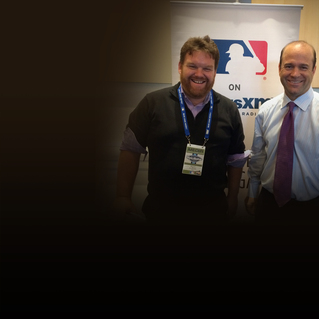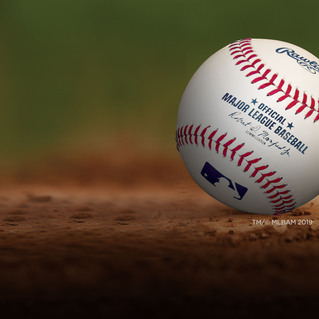 MLB Roundtrip
MLB Roundtrip recaps the day in baseball. Hear postgame interviews, the day's best highlights, expert analysis and talk about your team at 866-MLB-ON-XM.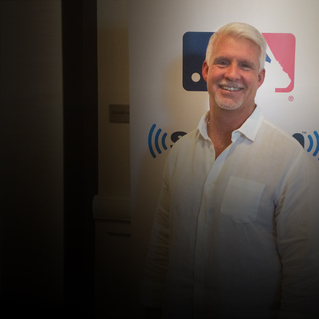 The Leadoff Spot
Steve Phillips, Eduardo Perez, and Xavier Scruggsi give listeners a front row seat as a former front office executive and former player discuss and debate baseball's headline stories, teams and players.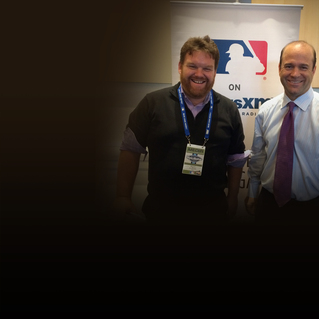 Power Alley
Former General Manager Jim Duquette and Mike Ferrin discuss the big baseball news of the day, talk to players and executives from around baseball and take your calls all morning at 866-MLB-ONXM.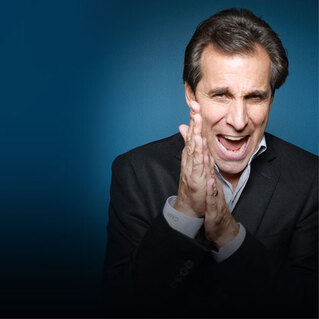 High Heat with Christopher Russo
Christopher Russo's MLB Network Show is a fast paced one hour weekday discussion on all 30 MLB clubs featuring interviews with players and club personnel. Russo will be joined by a rotating group of MLB Network analysts including Al Leiter, Bill Ripken, Dan Plesac and more.
Unassisted
Two-time Emmy Award Winning broadcaster Jenny Cavnar gives her take on the world of the baseball, with unique insight and interviews with players, coaches, managers, and experts around the league.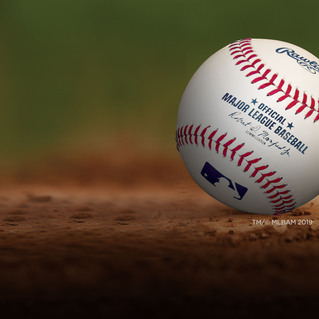 Loud Outs
Former Outfielder Ryan Spilborghs, World Champion Brad Lidge and 10-year MLB Veteran, CJ Nitkowski, Kevin Frandsen, and Chris Gimenez bring you fast paced baseball talk directly from the players.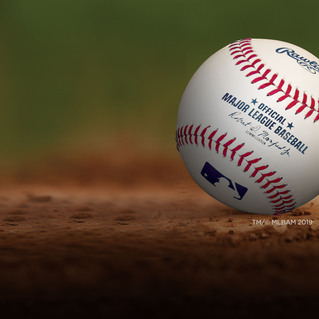 MLB Tonight
Previews and recaps of MLB action by: Peter Gammons, Harold Reynolds, Ken Rosenthal, Dan Plesac, Bill Ripken, and more.
Legends Lounge Podcast
Welcome inside the Legends Loungs with Scott Braun and the Big O, Orestes Destrade, where baseball VIPs are hanging out and talking about their life in the game.
Black Diamonds
Hosted by museum president and historian Bob Kendrick, the podcast will showcase the history of the Negro Leagues, highlighting the players, people and events that shaped them, and the league's achievements and innovations during a time of segregation that were overlooked for decades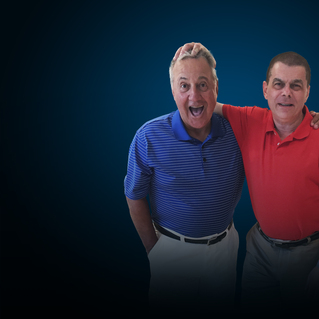 Remember When
Join Ed Randall and former Red Sox great Rico Petrocelli for wide-ranging conversations on baseball's rich and fascinating history as they talk with legendary players and personalities. Take a trip with Randall and Petrocelli along the base paths and down Memory Lane when they take your calls each week.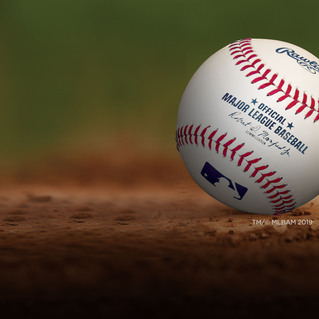 Home Plate
We'll preview tonight's games, discuss the latest news about your team and react to all of the weekend action. Your calls are welcome all show at 866 MLB ON XM.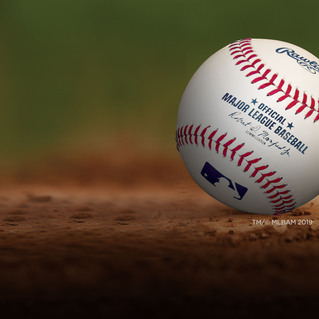 MLBNR: Rotowire Fantasy Baseball
The best Fantasy Baseball experts help you win your league with Rotowire Fantasy Baseball.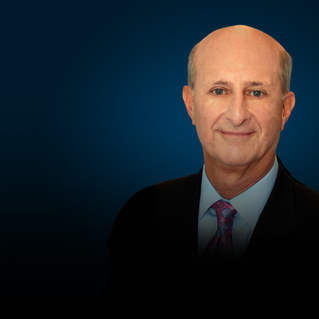 Behind the Numbers: Baseball SABR Style on SiriusXM
Host Vince Gennaro, SABR's President, hosts this weekly show that focuses on examining and interpreting the statistical analysis that plays a critical role in baseball today.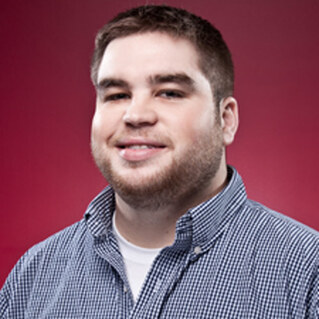 Minors and Majors w/ Grant Paulsen
Grant Paulsen takes you inside the Minor Leagues and their journey to the big leagues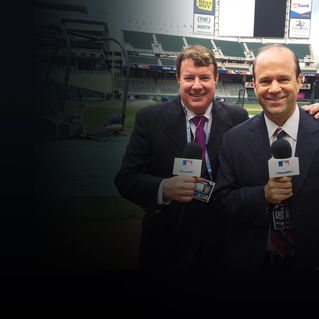 Front Office
Join Jim Bowden and Jim Duquette as MLB Network Radio's resident General Managers talk about the biggest issues facing your team and take your calls at 866 MLB ON XM. You'll hear interviews with baseball's executives and insider information out of the Front Office.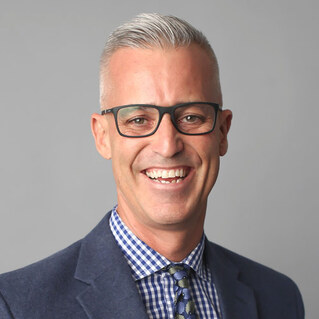 MLB Roundtrip with Perfect Game
Daron Sutton hosts the only show devoted to amateur baseball with an eye on future MLB Drafts. This guest driven show provides a great perspective on the future of the game.
MLBNR: Week in Review
A look back at the week that was in Major League Baseball through the guests and analysts who appeared on MLB Network Radio.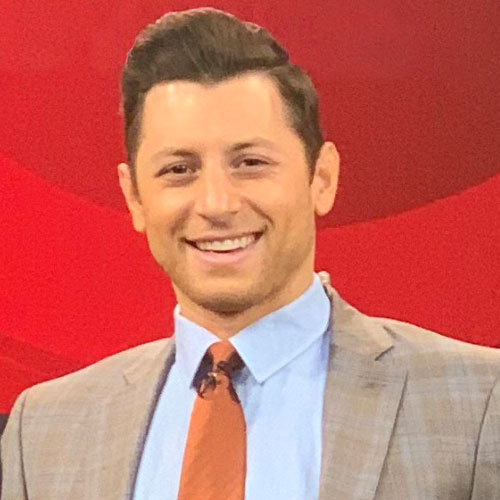 Scott Braun
Scott Braun is an MLB Network studio host and reporter, appearing across MLB Network's studio programming, including MLB Tonight, MLB Now, and Quick Pitch. He also is a play-by-play broadcaster for SportsNet New York and Pac-12 Network. Braun previously worked for ESPN as a college basketball play-by-play announcer and as the host of ESPN.com's "Heat Index," covering the Miami Heat. He reported feature stories around the country and anchored sports updates for CBS Sports Network, and was a studio host on CBSSports.com. Braun was the play-by-play voice for the Chatham Anglers of the Cape Cod Baseball League for two seasons.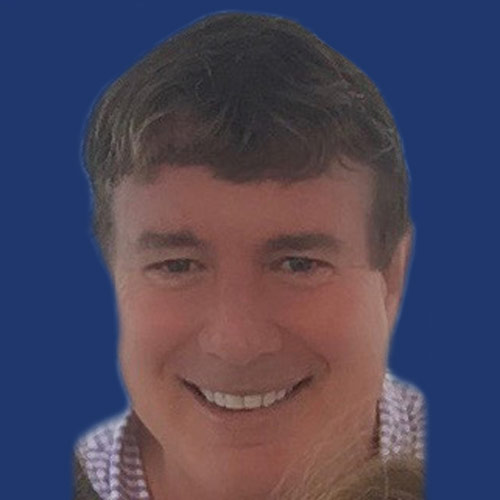 Jim Bowden
When he became GM for the Reds in 1992 at the age of 31, Bowden was the youngest general manager in MLB. He eventually led the Reds to a 96-win season with one of the smallest payrolls. Prior to joining SiriusXM, Bowden was a host on Fox Sports Radio and worked as an analyst and co-host for ESPN.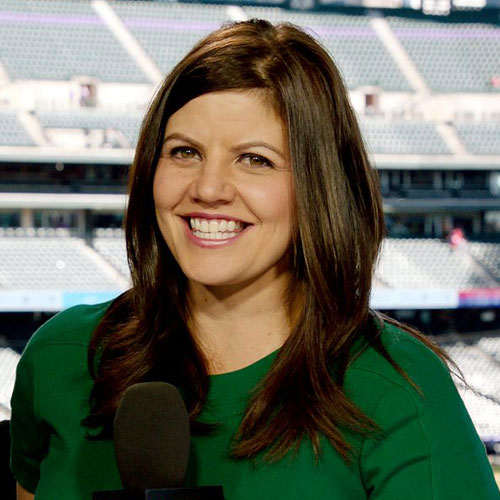 Jenny Cavnar
Jenny Cavnar is in her fifteenth season covering MLB. The four-time Emmy Award winner spent five seasons (2007–2011) in San Diego covering the San Diego Padres. She is currently in her tenth season as the host of the Rockies Pregame Report and the Rockies Postgame Show, as well as backup play-by-play announcer for AT&T SportsNet. Cavnar made baseball history in 2018 as the first woman in 25 years to do play-by-play for an MLB game. In 2015, she was the first female to provide analysis for a series of NL games in the radio booth. Born and raised in Aurora, CO, Cavnar attended Colorado State University where she was the captain of the women's club lacrosse team.

Jim Duquette
Prior to joining SiriusXM, Jim Duquette served as Vice President for Baseball Operations for the Baltimore Orioles, and worked in nearly every front office position for the New York Mets—from assistant for the team's scouting and minor league departments to senior vice president of the franchise.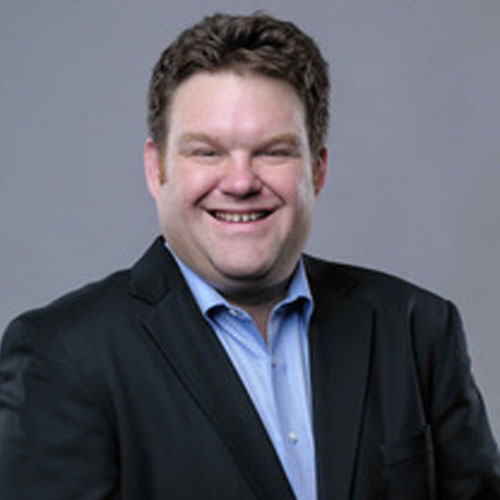 Mike Ferrin
Ferrin's radio career began in 1996 as a classic rock DJ in Dubuque, Iowa. He later served as sports director for WLOI/WCOE in LaPorte, Indiana, and as a sports producer, anchor, and field producer at WGN Radio in Chicago. Ferrin was added to the SiriusXM roster during the 2007 All-Star Break.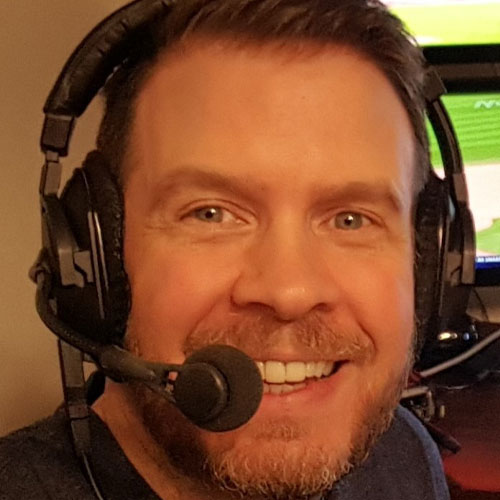 Jeff Joyce
Jeff Joyce was born and raised in Massachusetts, and his passion for sports and baseball was formed while spending time with his grandfather. Joyce's broadcast credentials include WWTM, Worcester, MA; ESPN Radio; and, most recently, WEEI, Boston.
Kevin Kennedy
Kevin Kennedy was manager of the Texas Rangers (1993–94) and the Boston Red Sox (1995–96). Kennedy joined FOX Sports in 1999 as its MLB studio analyst and was nominated for two Emmy® Awards. Prior to joining FOX, Kevin spent two years at ESPN Radio as a color analyst.
Tyler Kepner
Tyler Kepner has been the national baseball columnist for The New York Times since 2010. He has covered the Yankees (2002-09) and the Mets (2000-01) for the Times, the Mariners (1999) for the Seattle Post-Intelligencer, and the Angels (1998) for the Riverside Press-Enterprise. He attended Vanderbilt University, and started his baseball writing career at age 13 with a self-published monthly magazine in his hometown of Philadelphia. He has a wife, four children, a dog named Lefty, and an unwavering belief that the San Diego Padres should bring back their brown uniforms.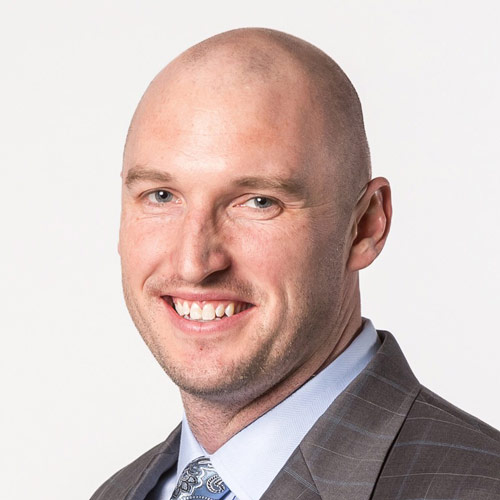 Jensen Lewis
Jensen Lewis is a multi-faceted, on-air personality who joined the Indians broadcast team in 2013. Lewis's primary role is co-host and analyst on Indians Live on FOX SportsTime Ohio, the pre- and post-game shows for Cleveland Indians telecasts. He also appears on the Indians in-game television broadcasts. Lewis graduated from Anderson High School in Cincinnati, OH, in 2002, then Vanderbilt University in Nashville, TN, in 2006 with a Bachelor's of Science in Communications. He currently resides in Westlake, OH. The former relief pitcher and 2005 third round draft pick (102nd overall), Lewis played for the Indians from 2005–11, spending four seasons (2007–10) with the big league club. He finished his professional career with a single season both in Arizona (2012) and with the Chicago Cubs (2013). Lewis helped lead the Indians to the 2007 AL Central Division title and within one win of reaching the World Series that postseason. He finished his big league career with a record of 7–11 and 3.68 ERA, collecting 14 saves and 177 strikeouts in 198 career IP. Lewis was nominated in 2010 for the prestigious Roberto Clemente Award, presented by Chevrolet to the player who combines a dedication to giving back to the community with outstanding skills on the baseball field. The award recognizes players who best represent the game of baseball through sportsmanship, community involvement, and positive contributions to their Clubs. He continues to regularly serve Cleveland Indians charities.
Brad Lidge
The former MLB closer played for three teams over 11 seasons, appearing in more than 600 games and recording 225 saves. Lidge was a two-time all-star, and he sealed the Phillies' 2008 World Series championship by striking out Eric Hinske for the final out of Game 5. He was also named the NL Comeback Player of the Year that season. Lidge joined the MLB Network Radio team in 2013.
Jim Memolo
Jim Memolo is a veteran of New York, Chicago, and network radio. He has a keen eye for baseball talent, and once, while hosting a show in NYC, suggested the Yankees take a look at a promising Reds minor leaguer named Rob Dibble. He has spent the last two decades in Chicago radio, covering the Cubs.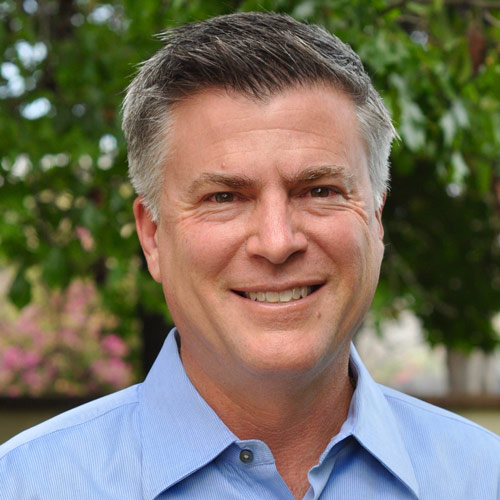 Scott Miller
A national baseball writer for the past two decades, Scott Miller has covered 19 World Series and 18 All-Star Games, and was named one of America's top five sports columnists by the Associated Press Sports Editors. Miller has written for CBSSports.com, USA Today, the Los Angeles Times, and St. Paul Pioneer Press (Minn.), and has served on the national board of directors for the Baseball Writers' Association of America. He currently is president of the San Diego chapter of the BBWAA. A native of Monroe, MI, Miller is based in Southern California.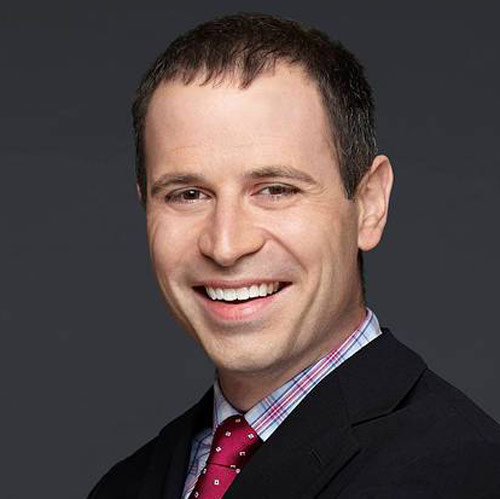 Jon Morosi
Jon Paul Morosi has worked as a national baseball reporter for FOX Sports since 2009 and MLB Network television since 2012. He served as the field reporter for FOX Sports 1 telecasts of the 2014 National League Division Series between San Francisco and Washington. Morosi has been honored for his writing at FOXSports.com and the Detroit Free Press, where he worked from 2006 until 2009. A native of Michigan, he graduated with honors from Harvard University in 2004 with a degree in environmental science and public policy.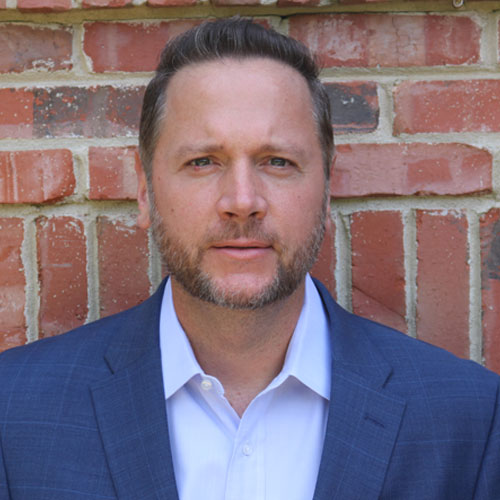 CJ Nitkowski
CJ Nitkowski was chosen by the Cincinnati Reds as a first-round pick (9th overall) in the 1994 draft. During his 19-year career he also played for the Detroit Tigers, Houston Astros, NY Mets, NY Yankees, Texas Rangers, Atlanta Braves, and Washington Nationals. Additionally, he spent four years pitching in Japan and South Korea. In 2012 he played the role of Philadelphia Phillies pitcher Dutch Leonard in the Warner Brothers Pictures film 42, which chronicled the life of Jackie Robinson. Since retiring in early 2013, Nitkowski has worked as a studio analyst, writer, and in-game color analyst for Fox Sports, MLB.com, MLB Network, ESPN.com, Baseball Prospectus, SB Nation, Sports Illustrated, the Associated Press, CBS Sports Network, and the NY Yankees Radio Network.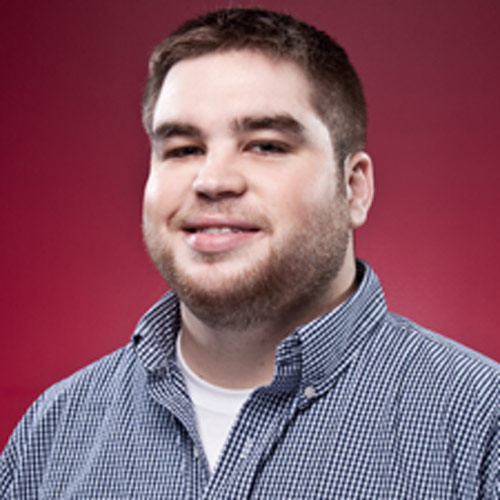 Grant Paulsen
Grant Paulsen spends his free time hosting Minors and Majors, a weekly live two-hour national sports talk show. He provided the play-by-play during the Ripken Baseball World Series in 2005 and, in 2003-2004, reported on the Little League World Series as well as Superbowl XXXVII for ABC Television.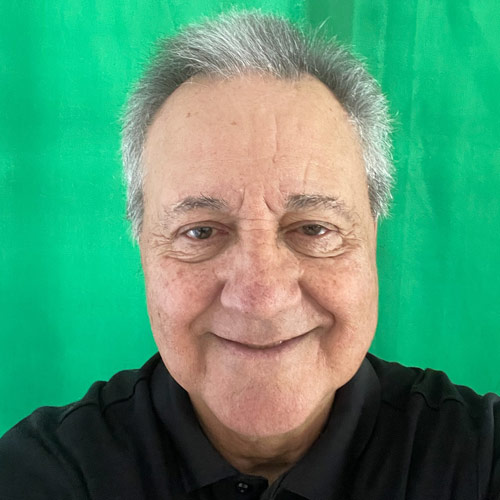 Rico Petrocelli
Starting in 1963, Rico Petrocelli played all of his 13 major league seasons in Boston. A two-time all-star, Petrocelli led all American League shortstops in fielding percentage in 1968 and 1969. In 1969, he hit 40 home runs, fourth most in the AL and a single season record for a shortstop at the time.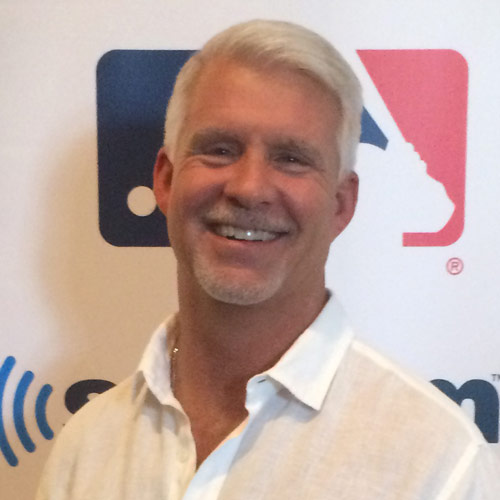 Steve Phillips
Steve Phillips was the general manager of the New York Mets (1997–2003) before joining ESPN as a baseball analyst. He regularly appeared on SportsCenter, Cold Pizza, Outside the Lines, and ESPN Radio. After four years on Mad Dog Sports Radio, Phillips is now a host both on Fantasy Sports Radio and MLB Network Radio, where you can hear him weekday mornings on The Leadoff Spot.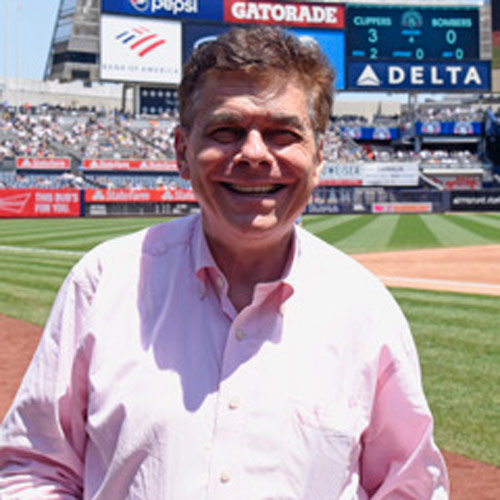 Ed Randall
Ed Randall's name is nationally recognized and generally considered synonymous with baseball. Having cultivated a winning national broadcasting career, he is held in the highest esteem as one of the game's foremost authorities. Called one of the patron saints of baseball, Randall is an evangelist for the game, and thought of as one of the nation's preeminent baseball interviewers on television and radio. Throughout his career, he has been a committed and active participant in many charitable causes. His most important life's work though is as a cancer survivor, having established Ed Randall's Fans for the Cure, a 501-c3 charity dedicated to the proposition of spreading the twin gospels of prostate cancer awareness and the life-saving value of early detection, to which he can personally attest. He was inducted into his high school hall of fame and is a distinguished alumnus of Fordham University where he serves on the Fordham College Alumni Board.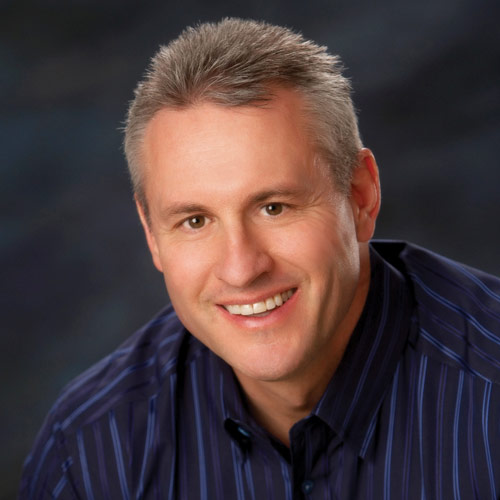 Steve Sax
The baseball career of Steve Sax spanned 18 years and featured many impressive moments. This five-time all-star was named "National League Rookie of the Year" in 1982, and continued to improve his game with each passing season. Sax played second base with intensity and toughness for the Los Angeles Dodgers until 1988. During his years with the team, Sax's defensive play was a key element in the team's winning two World Series. He then played for the New York Yankees from 1989 to 1991, and went on to play for the Chicago White Sox and Oakland A's.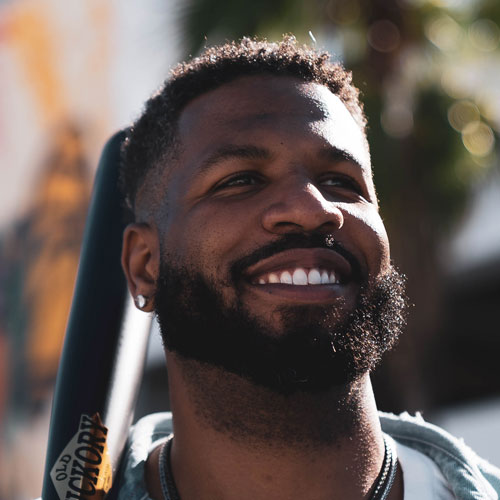 Xavier Scruggs
Before joining MLB Network Radio, Xavier Scruggs was drafted by the St. Louis Cardinals in the 19th round. He played 12 years professionally, including three years in the Major Leagues (Cardinals and Marlins), and has played internationally in South Korea, Mexico, Dominican Republic, and Columbia. Currently, he hosts a podcast for MLB.com, appears weekly on MLB Network Radio, and is an ESPN commentator as well as a DEI consultant for MLB teams. You can connect with X on all social media platforms using the handle @xavier_scruggs.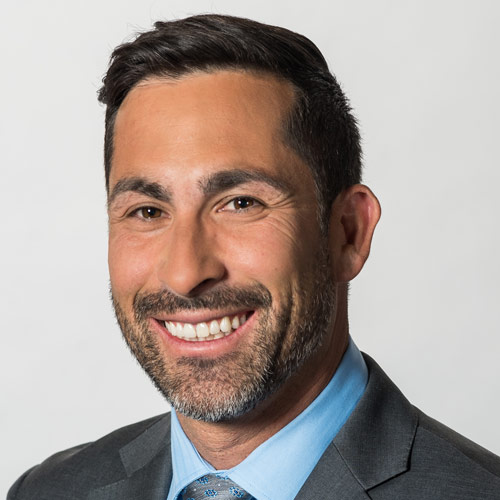 Ryan Spilborghs
A Santa Barbara, CA native, Spilborghs was recruited to play baseball at the University of California at Santa Barbara, where he was a two-time Big West selection. After being selected by the Colorado Rockies in the seventh round of the MLB 2002 First-Year Player Draft, he spent six seasons as an outfielder for the team, hitting .272 with 42 home runs in 619 games. Spilborghs also did his part to advance the 2007 and 2009 Rockies teams to the postseason. One of his most notable achievements came against the Giants in late August of 2009 when he hit the first walk-off grand slam in Rockies team history.
Mike Stanton
The former MLB relief pitcher played for 19 seasons, appearing in nearly 1,200 games while suiting up for eight different teams. Stanton was an all-star in 2001, and won three World Series titles with the New York Yankees. He joined the MLB Network Radio team in 2011.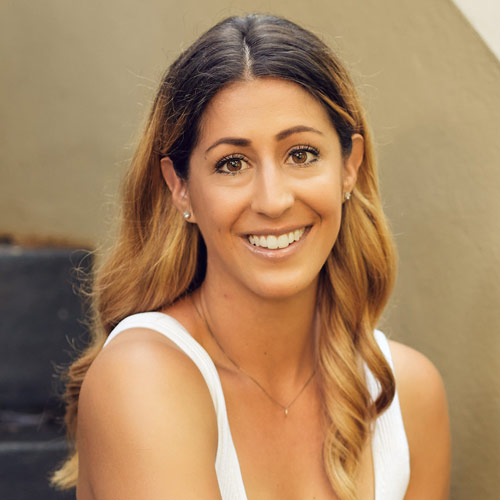 Dani Wexelman
Dani Wexelman hosts Home Plate with former all-star Yonder Alonso 4–7 pm ET every Sunday during the regular MLB season. She also covers college and high school baseball prospects for Perfect Game. Additionally, you can find her on the sideline for the New York Riptide lacrosse team and hosting content for Major League Rugby. Wexelman and MLBN's Alexa Datt are co-hosts of the podcast Datt's What She Said with Dani. A St. Louis native, Wexelman genuinely enjoys Imo's thin crust pizza and ranch dressing, and promises to watch Star Wars eventually.
We've got plans for every kind of listener
Exclusive channels, sports play-by-play, A-list hosts. The variety you want, where you choose to listen.