Shows, Schedules & Info

Featured Show
Andy Cohen Live
Each week, Andy is live for two hours to talk about all of his current obsessions, including what's happening in the world of pop culture and news, Joined by guests including celebrities and friends and take calls from fans.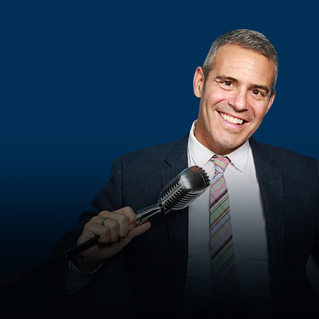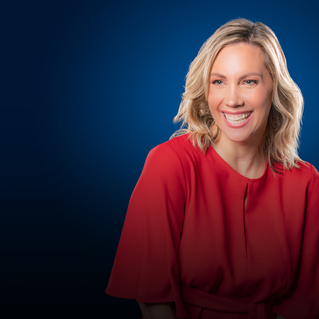 Reality Checked
Amy Phillips is the realest, fakest, housewife on the radio. From recaps and interviews with the stars of your favorite reality shows, to impersonations, parodies & more.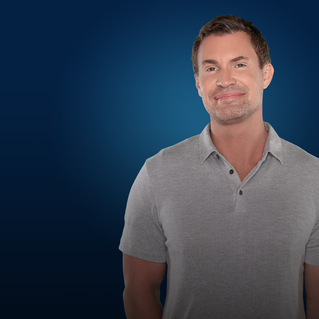 Jeff Lewis Live
This is just the way you want Jeff Lewis - live, and uncensored! Nobody knows what's going to happen when Jeff and his guests unleash on everything from the world of reality TV and beyond.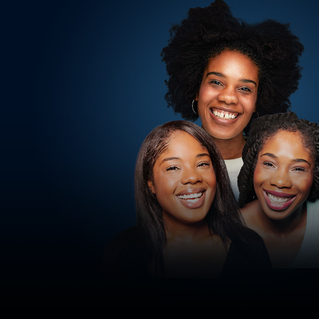 Smith Sisters Live
Entertainment experts Lauren, Rachel, and Mariah Smith take a detail-obsessed deep dive into the week's biggest pop culture news. Get the story (and the story behind the story) with the "Smith Sisters Live."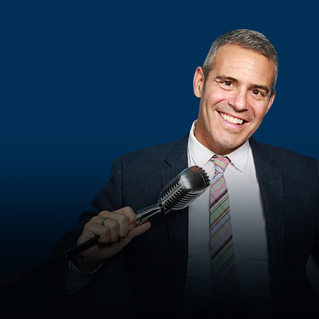 Andy Cohen Live
Each week, Andy is live for two hours to talk about all of his current obsessions, including what's happening in the world of pop culture and news, Joined by guests including celebrities and friends and take calls from fans.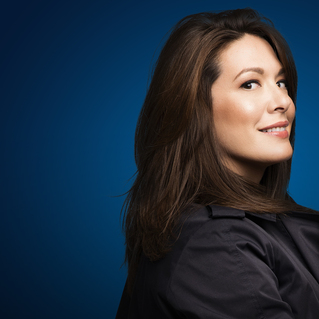 The Michelle Collins Show
You've just found your new best friend to drive to work with, on The Michelle Collins Show. Join Michelle as she talks to reality TV stars, newsmakers, A-list celebrities, and you. Michelle will also run the gamut of topics; from shopping, to pop culture, to the trending news of the day, in her uncensored and real point of view.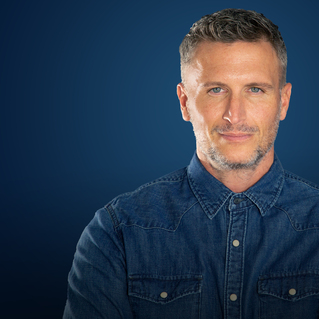 The News with John Hill
The News with John Hill; sharing pop culture and entertainment news you need to know, broken down weekly by John Hill and his panelists.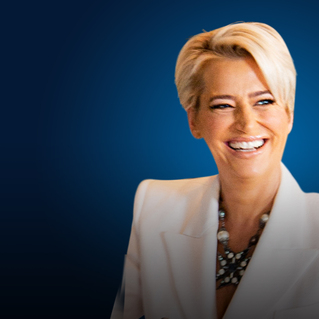 Make It Nice with Dorinda Medley
Former Real Housewife of New York City, Dorinda Medley knows how to make it nice - from entertaining, to relationships and more.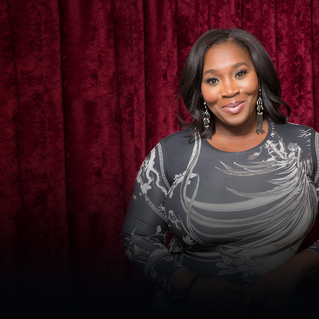 Bevelations
Bevy Smith, TV personality, lifestyle expert and social media raconteur, will be live on the air each day giving it to listeners straight, no chaser. Forget the status quo, polite conversations and formalities, Bevelations is about sharing what her listeners really want to hear about pop culture, women's issues, dating and sex, music and fashion!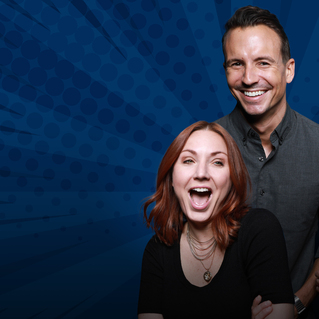 Here's What Happened Live
Producers of Watch What Happens Live, John Jude Schultz and Melissa France bring you a recap of what happened both on and off the air!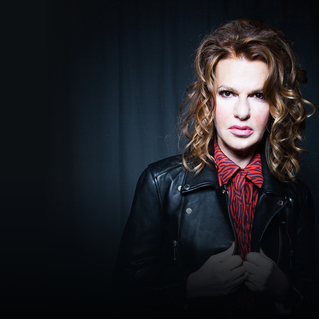 Sandyland
Take a whirlwind trip to Sandyland, where Sandy Bernhard is joined by A-List celebs, catches you up on her life and latest happenings.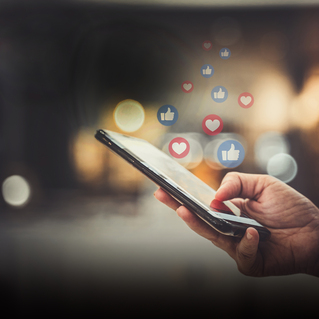 WOW Report
The team behind Million Dollar Listing, RuPaul's Drag Race and much more, count down the "ten things that make us go WOW" in pop culture.
Uncoupled Town Hall
Andy Cohen hosts a Radio Andy Town Hall with the cast and creators of Netflix's "Uncoupled."
Andy Cohen
Andy Cohen is the host and executive producer of Watch What Happens Live with Andy Cohen. He is the executive producer of The Real Housewives franchise and hosts Bravo's highly-rated reunion specials. He has co-hosted CNN's New Year's Eve Live with Anderson Cooper, with whom he has also toured nationally for AC2. Cohen hosts Andy Cohen Live and Deep & Shallow on SiriusXM's Radio Andy. He has won an Emmy and two Peabody Awards for his work. The author of three New York Times bestsellers—Most Talkative, The Andy Cohen Diaries, and Superficial—he lives in New York City with his son Ben.
Bevy Smith
Bevy Smith is the former cohost of the entertainment news show Page Six TV, and the host of Sirius XM's Bevelations on Radio Andy. She is a beloved motivational speaker, brand ambassador, pop culture aficionado, television personality, and business woman. A quintessential Harlem girl and lifelong New Yorker, Bevy was born, raised, and still lives in Harlem, New York.

Amy Phillips
Amy Phillips is the host of SiriusXM's Reality Checked on Radio Andy, where you can hear her recap and dish about The Real Housewives and everything Bravo TV. Her impersonations of 'Bravolebrities,' from stylist Rachel Zoe to various Real Housewives, developed a fan following through her YouTube Channel, eventually catching the attention of Bravo and Andy Cohen (plus several Real Housewives themselves!). She has been regularly featured on Watch What Happens Live with Andy Cohen. She's also appeared on TBS's Cougar Town, has been a series regular on VH1's Stevie TV, and competed in FOX's The Biggest Laugh. She attended the American Academy of Dramatic Arts in New York City and studied improv at The Second City Detroit, iO Chicago, and The Annoyance Theater.


Jeff Lewis
Jeff Lewis is host of the highly acclaimed SiriusXM show Jeff Lewis Live on Radio Andy, and is widely regarded as America's most well-known house flipper through his role in Bravo's docuseries Flipping Out, which aired for 11 seasons. After renovating his own properties for 20+ years, Lewis launched his design firm in 2009. By 2010, Lewis was chosen to design the House Beautiful magazine Kitchen of the Year displayed at Rockefeller Center in New York. Lewis developed his own line of all-natural stone field and mosaic tiles available exclusively at The Home Depot.

Sandra Bernhard
Sandra Bernhard is a performer, actress, singer, and author. She is the host of SiriusXM's Sandyland, her weekly radio show on Radio Andy, for which she won a Gracie Award. A pioneer of the one-woman show, Bernhard is known for bringing her unique and raucous mix of cabaret, stand-up, rock 'n' roll, and social commentary to the stage. Bernhard's film credits include The King of Comedy (for which she was awarded Best Supporting Actress by the National Society of Film Critics), Hudson Hawk, and the live performance film Without You I'm Nothing. Television credits include Pose, American Horror Story: Apocalypse, Sweetbitter, and Roseanne.

John Hill
John Hill is a writer, producer, show runner, director, and performer. He can be heard Monday and Wednesday mornings live on air as Andy Cohen's cohost on SiriusXM's Andy Cohen Live, as well as hosting his own weekly show The Feels. After joining the Broadway National Tour of Miss Saigon, Hill landed roles in the original Broadway casts of Hairspray and The Boy From Oz (with Hugh Jackman), and originated the role of Jason in the New York cast of Bare. Hill created and developed two documentary series that were sold to MTV (MTV Show Choir and Making It), which led to a long list of TV writing/producing credits (Project Runway, Top Chef, Kathy Griffin: My Life On The D List, and Not Today, Bianca with Bianca Del Rio). He spent several years as the writer/producer of the late-night hit, Watch What Happens Live With Andy Cohen on Bravo. Hill currently is President of Development at Marci Klein Productions.

Jonathan Alter
Jonathan Alter is an award-winning historian, columnist, and documentary filmmaker. An MSNBC political analyst and former senior editor at Newsweek, he is the author of three New York Times bestsellers—The Center Holds: Obama and His Enemies, The Promise: President Obama, Year One, and The Defining Moment: FDR's Hundred Days and the Triumph of Hope. His latest book is His Very Best: Jimmy Carter, a Life (September 2020).
Emily Lazar
Emily Lazar is a television news producer who has worked at CNN and CBS News, and with personalities such as Charlie Rose, Bill Maher, and Stephen Colbert. She graduated from Harvard University with a BA in History and Literature.
Charlotte Alter
Charlotte Alter is a national correspondent for Time, covering the 2016, 2018, and 2020 campaigns, youth social movements, and women in politics. Her work has also appeared in The New York Times and The Wall Street Journal. Alter is the author of the 2020 book, The Ones We've Been Waiting For, and co-hosts SiriusXM's Alter Family Politics on Radio Andy.
Tommy Alter
Tommy Alter is a producer and writer for Showtime's Desus and Mero, a producer for HBO's The Shop and Seeing America, as well as a founding member of the voting rights organization More Than A Vote. He is a co-host on SiriusXM's Alter Family Politics on Radio Andy, and graduated from George Washington University with a BA in American History.
Molly Alter
Molly Alter is a co-host of SiriusXM's Alter Family Politics, and an investor at Insight Venture Partners where she focuses on high-growth consumer and enterprise software investments. Prior to Insight, she worked as a product marketer on the Surface team at Microsoft. Alter graduated magna cum laude with highest honors from Harvard University with a BA in History of Science and a minor in Global Health and Health Policy.
Lauren Ashley Smith
Lauren Ashley Smith is the Head Writer and Co-Executive Producer of the Emmy-nominated series A Black Lady Sketch Show on HBO, and co-host of SiriusXM's Smith Sisters Live on Radio Andy. Primarily a comedy writer and producer, her credits include Best Week Ever on VH1, The Rundown with Robin Thede on BET, and Fashion Queens and Watch What Happens Live with Andy Cohen on Bravo. As an actor, she has appeared in The Characters and Between Two Ferns: The Movie on Netflix.
Mariah Smith
Mariah Smith is a full-time writer and comedian, as well as a producer and co-host of SiriusXM's Smith Sisters Live on Radio Andy. She's well known for her pop culture knowledge and has been following and writing about the Kardashians for more than five years. In her wildly popular column, Keeping Up With the Kontinuity Errors, she explores the production inconsistencies on the family's main show and spinoffs. While she is the go-to Kardashian expert, Smith is also a regular entertainment, celebrity, and TV contributor for a variety of publications including, The New York Times, Time magazine, GQ, Cosmopolitan, and more. Smith also served as a writer for the Fox sitcom Outmatched. In addition, she's worked as a producer on late night television shows, such as Watch What Happens Live with Andy Cohen, The Rundown with Robin Thede, and Fashion Queens.
Rachel Smith
Rachel Smith is a social media and communications professional in higher education, and co-host of SiriusXM's Smith Sisters Live on Radio Andy. Before retiring from the entertainment industry after a decade, Rachel was the social media manager for Sesame Street and its parent company where she established an online presence for many of the program's beloved characters, including Elmo, Big Bird, and Cookie Monster. In addition to Sesame, Rachel formerly called TIDAL, VH1, and SiriusXM her professional home.
Brandon McMillan
Brandon McMillan is the co-host of Radio Andy's Wild Things, and has spent his entire life perfecting the art of dog training. Drawing from his years of experience as a wild animal trainer for film and television, McMillan has created a unique training system he likes to call a "Hybrid System" in which he applies all his knowledge to the domestic world of dogs. He's constantly seen showcasing his distinct methods on his hit television show Lucky Dog on CBS, a show where he made his "7 Common Commands™" training system popular.

Jessimae Peluso
Jessimae Peluso is the co-host of Wild Things and best known from MTV's Girl Code. She can also be heard weekly hosting the Sharp Tongue and Highlarious podcasts. Peluso has also appeared on MTV's Safe Word, TBS's Deal With It, NBC's Last Call with Carson Daly, E!'s Chelsea Lately, and has made multiple appearances on Comedy Central's late great panel show @Midnight. A Syracuse native, Peluso has been featured in the Moontower Comedy Festival, New York Comedy Festival, Boston Comedy Festival, North Carolina Comedy & Arts Festival, and Just For Laughs. She's also been featured on Kevin Hart's LOL live network.

Michelle Collins
Michelle Collins is a comedian and host of The Michelle Collins Show on SiriusXM's Radio Andy, a live morning show featuring celebrity interviews, news, and a stream-of-consciousness energy that has become her signature style. Her podcast, Midnight Snack, is a weekly LOL-infused take on anything and everything happening with a slew of famous faces by her side.

Michelle co-hosted a season of The View with Whoopi and co., and was host for a slew of aftershows, such as Bachelor in Paradise: After Paradise on ABC, 90 Day Fiance on TLC, Married at First Sight and Little Women: LA on Lifetime. She's made frequent guest appearances on shows including Bravo's Watch What Happens Live, The Wendy Williams Show, The Drew Barrymore Show, The Today Show, and Chelsea Lately. She is a contributing writer at Elle and Vanity Fair, the latter for whom she also hosted the red carpet of their famous Oscar party.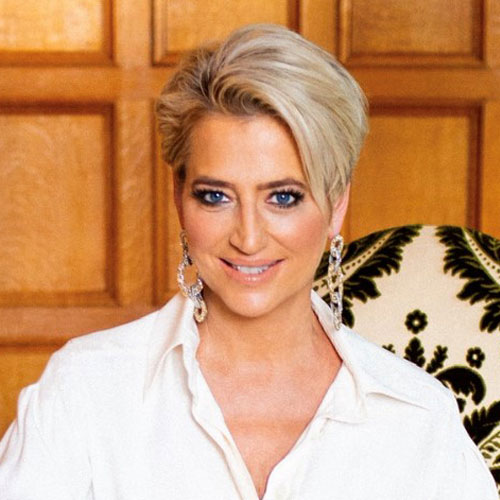 Dorinda Medley
Dorinda Medley is a television personality, entrepreneur, author, hostess, philanthropist, and fan-favorite from the Bravo hit reality series The Real Housewives of New York City. Medley joined the cast in 2015 and captivated audiences for six seasons. In her first book, Make it Nice (released August 2021 by Simon & Schuster), Medley chronicles her life journey, tells of lessons learned, gives advice, and shares entertaining and style tips. Born and raised in Great Barrington, MA, Medley made her way to New York after college and started a career in fashion working for Liz Claiborne. She married her first husband and moved to London, where she spent the next decade, and started her own cashmere company with high-profile clients such as Princess Diana and Joan Collins. Medley quickly became part of London society and was well known for her style and penchant for entertaining. She also had her daughter, Hannah, while living abroad.

After Medley's marriage ended, she returned to New York a single mom looking to start the next chapter of her life. She soon met and married Richard Medley, a financier and former Washington power broker. The Medleys became a fixture of New York society and focused much of their time on philanthropic efforts, working on charitable causes with notables such as Bishop Desmond Tutu, Brad Pitt, Angelina Jolie, and Bill and Hillary Clinton. Richard passed away six years into their marriage, and Medley once again found herself a single mom turning the page on another chapter.

Medley resides on the Upper East Side of NY and spends weekends and holidays at her beloved Blue Stone Manor in the Berkshires, a legendary 11,000-square-foot, seven-bedroom, Tudor-style residence built in 1902 by famed architect Stanford White. The sprawling 18-acre estate, which has been featured in Architectural Digest and The Wall Street Journal, boasts spectacular views of the vast Berkshire Mountains. Medley is also known for her knack to "make it nice," and has recently launched Bluestone Manor Bourbon and a Bluestone Manor Home line. She is also a Nutrisystem Ambassador in addition to creating "Dorobics," her wildly popular take on aerobics.
We've got plans for every kind of listener
Exclusive channels, sports play-by-play, A-list hosts. The variety you want, where you choose to listen.